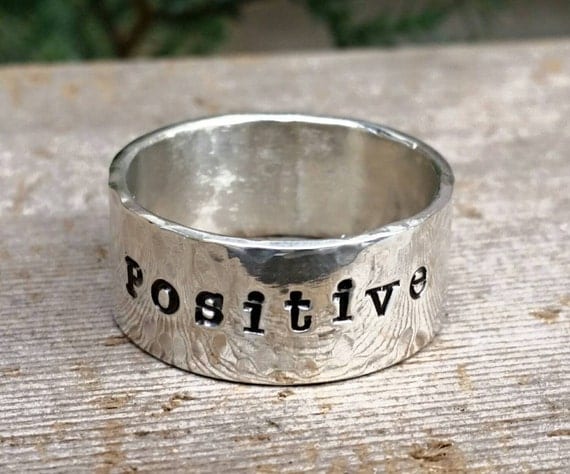 Wide Sterling Silver Personalized Engraved Handstamped Ring Band Giveaway
Well H E L L O folks! I have to admit it has been awhile and my blog is getting a bit dusty. I decided that it's time to blow off the ole dust and get back into the swing of things here. As you all know Christmas is around the corner, and once again we are at this time of the year!!!
So, instead of rambling on about what my last year was like with my mom having yet another stroke... I want to focus on what is positive and what I am grateful to be doing now and today. I am going to kick this bit of depression right off to the side and say hello to being here now, be happy for who I am and where I am at in my life.
So, please help me celebrate my mother's life and my own by being a part of this giveaway! I need a bit of boost and you my friends always seem to do it!!
The Helene's Dreams Jewelry Giveaway
I am giving away this gorgeous sterling silver wide ring band with your very own
personalized word or wording. It is a unisex ring band and will be made to order for the lucky winner in their own ring size!!! The description of this ring can be seen here in my shop here at Helene's Dreams . It retails for $81.00. Rafflecopter is generating this giveaway with several entry options. It will begin on 11/5/2015 12:00 AM. It is open to everyone in the world so long as you can receive US mail adequately!
a Rafflecopter giveaway
The winner of this ring will be picked on Dec. 6, 2015 by Raffelcopter and will be announced here on my blog...so please check back to verify.
If you are interested in signing up for other giveaways of many kinds,
please visit this great site here: Online Sweepstakes.
Thank you for taking the time to participate. I appreciate the business support.
Good Luck!
Comments are welcomed below! Please say hello!